FOUNDATION CONSULTATION
$28.00
Description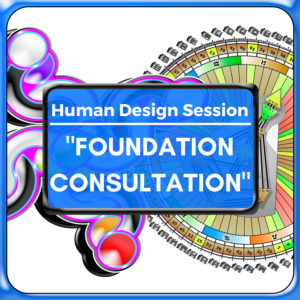 *THIS IS A LIVE 1-ON-1 SESSION. ADD THIS SESSION TO YOUR CART AND CHOOSE YOUR VERSION OF THIS SESSION BELOW. PLEASE NOTE THAT IN CHOOSING YOUR TOPICS OF INTEREST, SHORT SESSIONS ARE LIMITED IN THE INFORMATION/DETAILS THAT CAN BE COVERED IN THE TIME FRAME. THIS SESSION CAN ALSO BE INCLUDED WITH ANY PACKAGE*
If you find yourself interested in human design, you have stepped into the realm of true self-empowerment. You are driven towards embracing your true nature and being your own authority. You are not worried about other people's judgments based on you deciding to live your life in the ways that are best for you. You are aware that you have your own lane and unique way of living. By putting yourself first, you know that this is the key to unlocking your full potential. You want to trust in and follow your own inner guidance, and do what feels right as opposed to what your mind chatter and incorrect programming are saying. You know that to be of service to others, you must have the proper energy that only comes from being true to yourself and living correctly. You want to bring balance and harmony to you DNA genetic matrix and continuously upgrade and expand your consciousness.
1. What are you consciously looking to improve in your life? -Are you open to facing your fears, traumas, and dark sides?



2. Are there people in your life that are holding you back from pursuing what is best for you?



3. Are there people you have to consider before making a decision for yourself as an individual?



4. Are you concerned or dependent on what other people have to say about you and the decisions you make for your best and highest good?



5. Are you willing to invest in yourself and be consistent in doing the work for your own self-empowerment?

This consultation will help you to create a realistic and foundational plan that will focus on the specific areas of your life you want to bring balance to. This will allow us to customize the human design sessions to fit your unique needs.