PARTNERSHIP DYNAMICS (1 HOUR SESSION ONLY)
$103.00
Description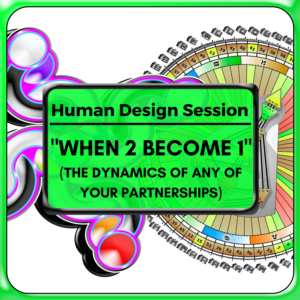 *ADD THIS SESSION TO YOUR CART AND CHOOSE YOUR VERSION OF THIS SESSION BELOW. PLEASE NOTE THAT IN CHOOSING YOUR TOPICS OF INTEREST, SHORT SESSIONS ARE LIMITED IN THE INFORMATION/DETAILS THAT CAN BE COVERED IN THE TIME FRAME. THIS SESSION CAN ALSO BE INCLUDED WITH ANY PACKAGE*
In partnerships, there are love/hate connections, companionship connections, dominance connections, and

compromi

se

connections. Relationship connections can be based on money, sex, security, adrenaline, passions & desires, cultural advancement, mental stimulation, or many combinations of all. Some relationships will lose their spark after a week, some after 20 years, with many combinations inbetween and beyond. When it comes to the longevity and health of a relationship, awareness of the natural harmony and disharmony is key. This is needed in order to bring acceptance and willingness to surrender to the nature of the other.




This session will identify the dynamics between any 2 people (Mother/child, siblings, boss/employee, husband/wife, etc.) In partnerships that are romantic and sexual in nature, this session will identify the genetic "dishonesty" that is naturally inherent within the partnership. This session will show if the connection is healthy for supplying the individual needs of both part

ners. You will also learn if the relationship is genetically based on sex/reproduction and if there is potential for it to grow into a healthy long-term relationship.